FEATURED EVENTS AND EXHIBITIONS
Find me at events and exhibitions in the South West, Cornwall And Devon where I will be selling and promoting my work.
NEXT:
ALL NEW SINGLE SCARF ORDERS INCLUDE FREE POSTAGE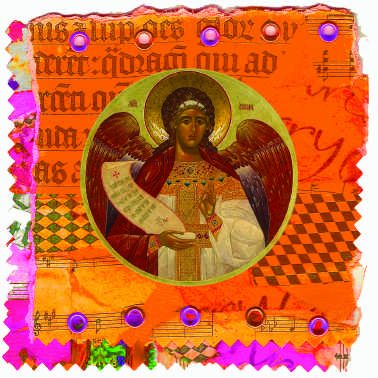 Season's greetings from A Great Escape Art! A Cornish Christmas with locally made, quality products and gifts are a mouse click away. Fowey Christmas Market is *NOW LIVE* on line. I'm delighted to be part of this extensiveBuyLocal Online Directory withfabulous festive traders and their quality, local Christmas gifts.
https://foweychristmasmarket.co.uk/
Keep a look out for other Fairs and Markets that I am taking part in.
Happy shopping & stay safe.
(The Image above is part of my Collage & Icon Christmas card range).
Art, Glass, Ceramics, Beers, Cider, Wines, Spirits, Clothing, Accessories, Experience Vouchers, Festive Food, Gifts, Crafts, Health, Beauty, Wellbeing, Homeware, Homeware Accessories and Jewellery
Also
https://www.facebook.com/thegreatcornishmarket/

THE ROYAL CORNWALL SHOW GROUND
THE GREAT CORNISH MARKET
SATURDAY & SUNDAY 5TH & 6TH DECEMBER 10 - 4PM
'A Great Escape Art' alternatives.
Virtual gallery &

puzzles

(click on the links)

https://docs.google.com/presentation/d/1YlXJOdtLZSE4RTTx2DuLg8bsz6mXVvKdDAIN_L-dcI4/edit?usp=sharing


https://www.jigsawexplorer.com/online-jigsaw-puzzle-player.html?url=aHR0cDovL3NpdGUtNjg5NTI0Lm1vemZpbGVzLmNvbS9maWxlcy82ODk1MjQvY2F0aXRlbXMvV2ViX0ltYWdlLTUzNjgyYzYxZjZhYjJiMjQ4ZmJhZGYzN2NlY2UxMzZmLmpwZz8yMjQ0MTIz&cred=V2F0ZXJsaWxpZXMgQm9kbmFudA~~&credu=aHR0cDovL3d3dy5hZ3JlYXRlc2NhcGVhcnQubmV0&nop=100